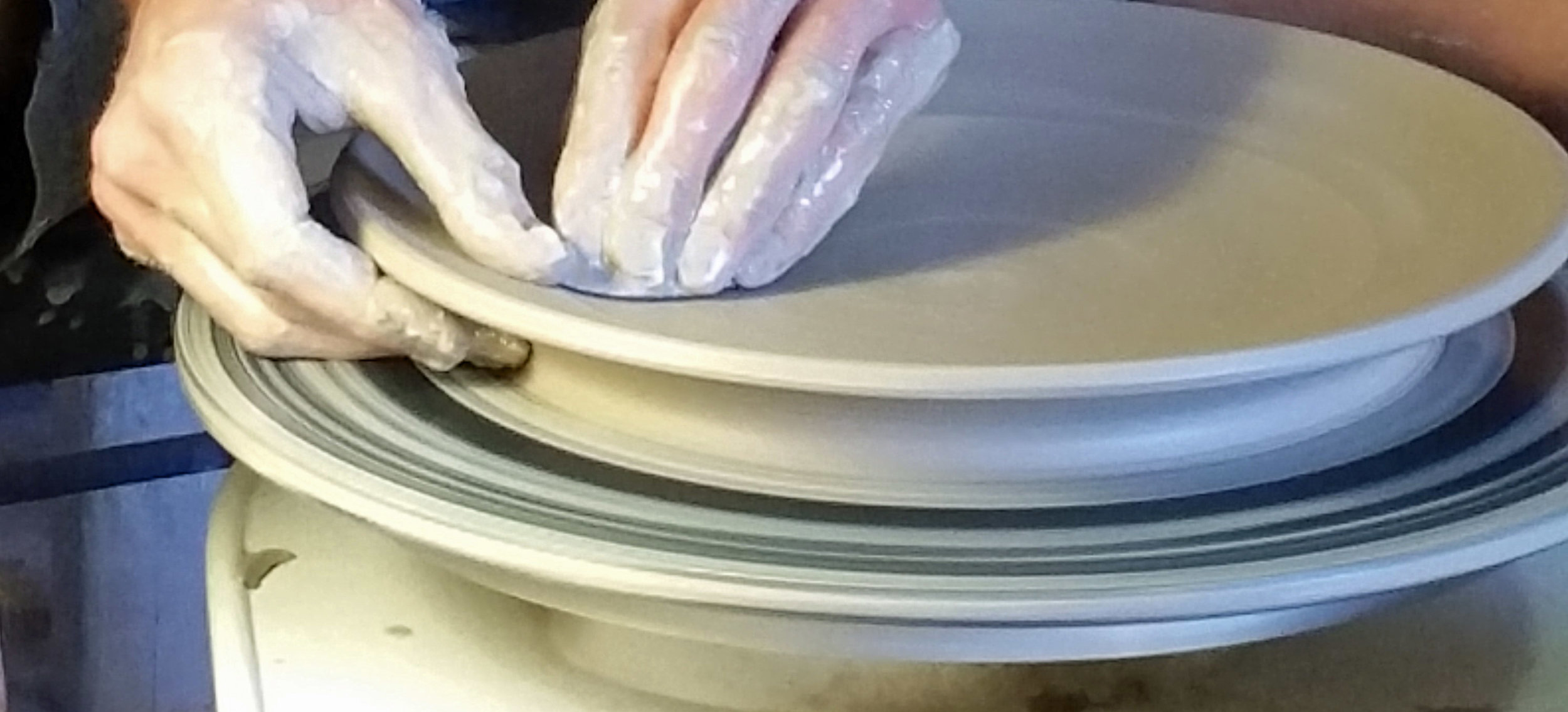 Workshops with Theo
As I devote more time to teaching, these past few years, it has been great to also do an occasional workshop – exploring more deeply than one goes in a quick two-hour class.
These can be scheduled here at the studio or at your clay or art center. The format can be 'demonstration' – I show my approach to working with stoneware on the wheel – or 'hands-on' – demo & discussion interspersed with work-time. Either way, I start by looking carefully at some basic wheel-thrown forms: vase, bowl, plate.
We discuss the underlying aesthetics and 'meaning' of these archetypal forms. Technical issues associated with making them are brought out – but no final conclusions are drawn about 'right' ways deal with them. Drawing on twenty years full-time in the studio I demonstrate various approaches & techniques, but, the workshop is not a step-by-step session on how to complete particular projects.
There is an emphasis on scaling up – working larger. I usually bring a variety of completed pieces – good and bad, by both beginning and accomplished potters – to learn from & critique.
The workshop can be one-hour, two-hour, half-day, full-day, or weekend. We work prolifically and experimentally, looking for ways to 'discover' what we're making. While the overall goals are always increased confidence, freedom, and facility with clay – at the same time, you should always leave with more questions about how best to make a beautiful vase, plate, or bowl, than you arrived with.
Feel free to contact me here at the studio to see about scheduling at your clay center, or when I might next be scheduling here: